Agricultural Steel Buildings
Whether it's a new barn, or updating older farm buildings, all of our agricultural buildings are designed and manufactured to the exact specification of our customers. Our agricultural buildings are suitable for storage, workspaces or animal housing and are custom designed to meet the needs of the farm or stables so they fit in with your existing farm buildings.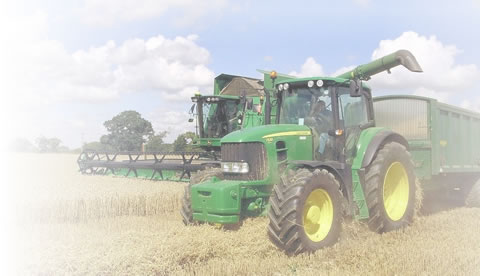 All of our steel barns, metal sheds and farm and agricultural buildings are built using a portal frame structure and incorporate the following features;
Agricultural buildings and barns designed to exact measurements provided by the customer to meet the needs of the farm from small sheds to extra large buildings for storing large-scale machinery such as combine harvesters
Roller doors positioned anywhere on the building or shed for ease of access for instance for larger farm machinery, ease of storage or other agricultural use, including dairy and stabling
PA Doors, on almost any location on the building giving easy personal access without opening the whole building up
Windows anywhere on the agricultural building, barn or shed providing good interior light for work and internal use
Optional Anti condensation barrier applied to the roof.
A range of single skin cladding profiles to choose from, in either polyester or plastisol finishes to fit in with other agricultural outbuildings or existing barns
For example, a typical agricultural building for storage use might consist of a single skin outer wall to 40mm to 80mm thick, in plastisol finish
Skylights in the roof for good interior light
Garaports to the front and/or back
Lean-tos to the left and/or right side of the agricultural building.
Internal partition walls to create separate farm storage or office space.
Open bays almost any where in the agricultural building.
Optional mezzanine floors at almost any height.
Optional custom-designed staircases.
For more information about our range of agricultural buildings, metal barns and farm sheds please contact Sales Enquiries: 01603 720245
Fully Galvanised machine workshop with secured and fenced open storage area and dual personal entrances. Finished in green steel paneling with skylights throughout.

A simple, but extremely practical galvanised Open Farm Shed providing a structually strong steel framed building with low maintenance requirements

A large two compartment asymmetric farm steel shed for storage and large vehicles built with two-part steel frame with an off-centre peak to cater for the different door heights. Then finished in classic British racing-green steel panels for cladding

On the following pages are a selection of the types of agricultural buildings, barns and farm sheds that Blueriver Steel Buildings provide. If you require a new agricultural building, for instance a new metal shed, new barn or new outbuilding please contact us. We have many satisfied agricultural and farming customers and can provide reference sites for a wide range of farm buildings.

Agricultural building for use as a storage unit for crop sprayers. The building was erected on the farm by the customers themselves showing how easy the portal frame structure is to erect, whilst providing a robust, good looking farm building Alternative uses could include barns, sheds or industrial units or workshops.

Dimensions: 9m w x 20m l x 5.5m eave
Electric Roller door and PA Door

Viewing of the farm building is by appointment only - Near Dereham, Norfolk

American Barns are designed to suit your needs. Multi purpose secure agricultural buildings for todays needs. Attractive, versatile and strong, these farm buildings can be used for almost anything. You may wish to allow a large percentage of the barn's floor space for storage and distribution, while leaving the remaining area for office space for instance.

Dual roller-doors and a high ceiling with a broad open-space make this a very large log making store with access for large vehicles (lorries and JCBs for instance)