Warehouses and Storage Buildings
Need more storage space? For storage space and warehousing, Blueriver Steel Buildings can provide a leading fast to manufacture, portal framed steel building using a galvansied system that builds fast and will give you a quick route to increasing storage capabilites without breaking the bank.
From professional commercial storage companies to general farm storage, to industrial and consumer storage, Blueriver Steel Buildings can advise, design and build the ideal storage building for your needs.
Example storage building for www.need2store.co.uk in Suffolk
Main Building
Length = 30 metres
Width = 12 metres
Eave height = 8 metres
Ridge height = 9.058 metres
Roof Pitch = 10 degrees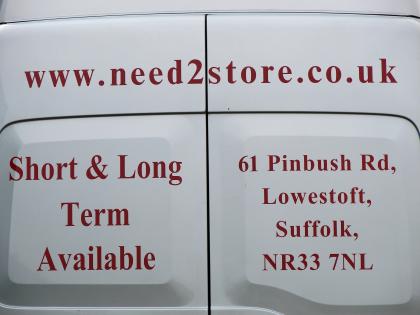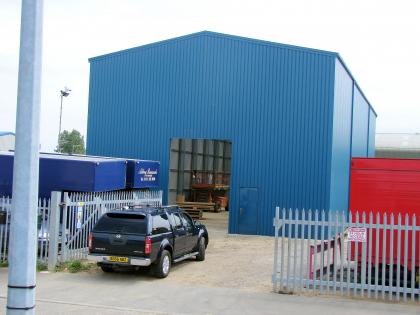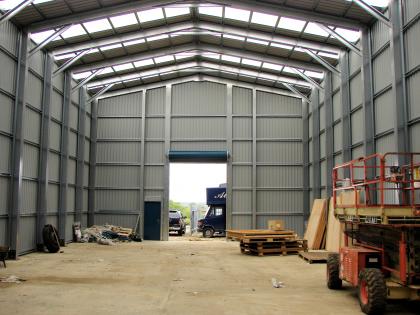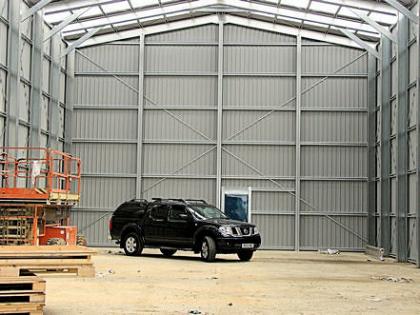 | | |
| --- | --- |
| This classic simple steel barn shows all the traditional advantages of steel buildings with a simple portal frame offering the maximum interior space with the minimum of fuss. The building is lit from the top via skylights to reduce the expense of adding side windows and can be used for general warehousing, storage or garaging of farm vehicles. | Steel buildings are the type of building when sometimes you just need something to do the job, nothing more. This large storage unit is a single skin building in goosewing grey. |
| Compact three-bay storage unit finished with blue steel panels with sky lights. This custom built steel building is used for storing industrial machinery, specifically design to fit in the yard space available, giving maximum space and access. | Long buildings really show the benefit of portal frame allowing for long storage buildings, but with minimal obstructions for access giving a massive interior space. |